Welcome to our web site.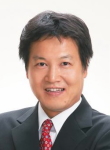 AXEL was founded in 1996 as a used car exporter in Japan. To date, we have supplied more than 15,000 quality vehicles to our clients.
A key market for us has been New Zealand, where intense competition and strict conditions apply. Here we have been able to satisfy our clients only by maintaining a consistently high standard of service.
Besides NZ, we have succeeded in building up good long term relationships with clients around the world, and we enjoy doing business with them. Likewise, we continue to cultivate our partnerships with those top Japanese dealers who supply our vehicles.
I encourage you to consider membership with us. This will open an informative real-time window on Japan's used car marketplace, and let you observe AXEL's policies in action. We are confident that you will then want to try some business with us.
I look forward to hearing from you!
Ken (Kenjiro) Tsuchioka,
CEO
AXEL Co., Ltd.